Few things can impact a person's confidence like a lack of confidence in one's appearance. This is especially true when it comes to your smile. A great looking smile is something everyone notices, whether it's a prospective employer, business associates, or family and friends, but the most important person to notice is you. Fortunately, there are plenty of options to choose from when the time comes to take care of yourself and your smile. Dr. Garrison and her team at Eastgate Smiles in Cincinnati are waiting to hear from you.
Teeth Whitening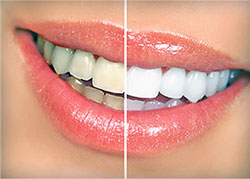 Today's teeth whitening treatments are so easy, convenient and affordable that they've become a regular part of everyone's beauty routine. If you haven't tried one yet, you'll be happy to know that you have plenty of choices. For the fastest, most dramatic results, consider laser teeth whitening. Laser teeth whitening treatments take just an hour and can whiten teeth up to 10 shades. If you're the do-it-yourself type, an at-home teeth whitening kit might be right for you. These professional grade teeth whitening kits produce excellent results over a longer period of time.
ZOOM! Whitening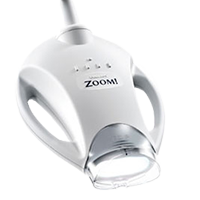 If you're pressed for time but still want the best that teeth whitening has to offer, ZOOM! whitening could be perfect for you. With ZOOM! whitening, bright, white teeth can be yours in about an hour. Using light activated whitening gel, ZOOM! whitening is fast, safe and more effective than take-home whitening kits. Whether you're a busy professional, have a special event coming up or just want a smile boost, ZOOM! whitening is great for just about everyone.
Lumineers
Years ago, smile makeovers involved multiple dental treatments over a period of several months. That's no longer the case, thanks to porcelain veneers. Porcelain veneers are ultra thin shells made of translucent porcelain that can be bonded to your teeth for cosmetic purposes. Extremely versatile and durable, porcelain veneers are an excellent option whether you want a total smile makeover or need to cover a chipped tooth, mask a cracked tooth, or close gaps between your teeth. They require little to no prepping and can often be applied in just one dental visit!
Cosmetic Dental Bonding
Cosmetic dental bonding is a versatile and affordable way to improve the appearance of chipped teeth, stained teeth and gapped teeth. As one of the most conservative cosmetic dentistry treatments around, cosmetic dental bonding requires little to no prepping and preserves most of the natural tooth structure. And it's fast, too! Dental bonding usually takes just one visit to complete.
Implant Restoration
It's almost impossible to feel confident when you smile if you're missing teeth. Implants can change that. With dental implants, you get the best in function and aesthetics. Dental implants are securely anchored in the jaw bone for maximum comfort and durability. The replacement tooth, or dental crown, is made of tooth-colored porcelain so that your dental implants look, feel and function just like your real teeth! However, they don't last forever, and crowns can chip or break, requiring a dentist's skills to restore them.
Smile Makeover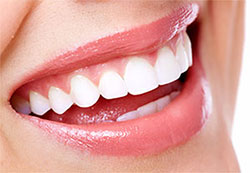 Tired of masking your smile because you don't like the way your teeth look? A smile makeover can be a big boost to your confidence and self-esteem. With a total smile makeover, chipped teeth, cracked teeth, gapped teeth, crooked teeth, stained teeth and gapped teeth can be completely transformed into the smile of your dreams. This is done through a combination of restorative and cosmetic dental treatments, including white fillings, cosmetic dental bonding, porcelain veneers, cosmetic dental crowns, dental braces, dental bridges and dental implants.
CEREC - Same Day Restorations
Our office is proud to use CEREC® technology — your smile's personal matchmaker. This amazing dental computer allows us to perfectly match fillings, veneers and crowns to your natural tooth color and restore your teeth to their original appearance and strength.
What's more, CEREC allows us to preserve more of your natural tooth structure than ever before. Nothing is better than your natural teeth, and with CEREC we are able to preserve more of your natural tooth structure. And because we create your restorations right in our office, many treatments can be completed in just one visit!
Call us for an appointment today and let us show you how easy it can be to restore a beautiful, healthy smile.
Mouth Guards
An active lifestyle calls for active safety, and while helmets, goggles and knee pads have become standard equipment to protect our bodies, it's important to remember to protect your teeth as well. Mouthguards offer an easy, reliable method to cushion your teeth during athletic and recreational activity.
A mouthguard protects your teeth during sports activities. Mouthguards cushion your teeth against force helping prevent broken teeth, knocked-out teeth or other injuries. When participating in any activity that may result in injury to the mouth, dentists recommend that the teeth be properly shielded with some form of dental mouthguard.